Our goal is to bring the body to balance with an integrative approach utilizing nutrition, sports medicine, applied kinesiology, chiropractic, physical therapy, and exercise.  Meet our team.
Chiropractic Kinesiologist: Dr. James Huang D.C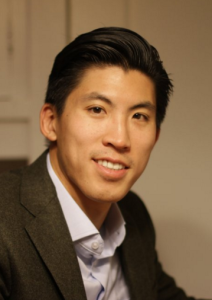 Dr. Huang was born in Los Angeles, CA and raised by two architects, Betty and David Huang. He later moved to Orange County to pursue civil engineering and digital arts at the University of California, Irvine in 1997. During his college years he fell in love with extreme sports, especially snowboarding, and became an amateur sponsored rider and snowboard instructor. After severely injuring his shoulder he sought the help of many health practitioners and was eventually led to chiropractic, which offered significant relief, and a natural approach to healing. He soon was drawn to fitness, nutrition, and chiropractic.
After three years as an engineer, Dr. Huang decided to make a shift from engineering and committed to learning about the body and its ability to heal naturally. In 2005, he attended Life Chiropractic College West, became very active as a student representative, and was president of various organizations on campus. He spent an extra 300 hours learning holistic methods, earning a certification in Professional Applied Kinesiology (PAK).
Dr. Huang also took many seminars dealing with animal adjusting, sports massage, extremity adjusting, neurology, myofascial release techniques, and nutrition. In addition to these seminars, he has had the privilege of working with the chiropractor for the Oakland A's.
Dr. Huang specializes in extremities of the body: feet, ankles, knees, shoulders, elbows, and wrists.
 "The doctor of the future will give no medication, but will interest his patients in the care of the human frame, diet and in the cause and prevention of disease. ~ "
― Thomas A. Edison
Massage Therapist:  Matt Smith NMT, ART, CMT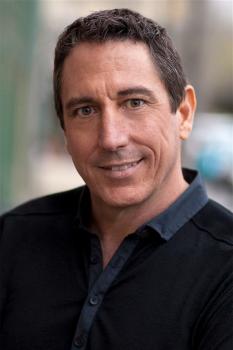 A native Californian, Matt grew up in the Central Coast town of San Luis Obispo.
 Matt is a former actor, teacher, soldier, skydiver and humanitarian worker. He has resided in Columbus, Georgia; Anchorage, Alaska; Los Angeles, Ca; Northern Somalia, Uganda, Haiti, and now calls San Francisco's East Bay home.
His personal and professional travels have taken him to over half the continents of the world and he has enjoyed wonderful friendships and adventures with each people group in every country he has had the privilege to visit.
One of Matt's deep passions has always been to press in so to know people for who they are and not just as they appear to be.  That drive and desire eventually led him to the holistic/alternative health care field in order to cultivate a career in the service of assisting people's immediate and long term physical/holistic needs.
To that end, Matt graduated the National Holistic Institute's 1350 hr massage & neuromuscular therapy/trigger point program with a diploma as an Advanced Neuromuscular Therapist and Health Educator.
Neuromuscular/Trigger Point Therapy, like Deep Tissue Massage, focuses on specific areas of the clients body to identify subacute and chronic pain at its source.  By targeting these "hyper-irritable" spots in a muscle… often times in muscles other than those in which the pain issue manifests… relief from a wide number of issues and conditions can be achieved in a relatively short time frame.
Additionally, Matt has added Active Release Technique (ART) to his practice.  ART is considered by many manual therapy providers today to be the gold standard in Soft Tissue treatment.
Whether you're looking for a simple relaxing massage, desire collaborative work on acute or chronic pain or limitation issues, or something in-between, Matt looks forward to helping you achieve your goals.
To schedule a massage contact Matt: bodysmithlife@gmail.com (925) 322-0805
Massage Therapist:  Jennifer Lucas CMT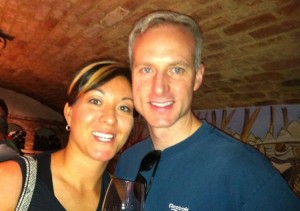 After years as a mom, military wife, and business professional I decided to pursue my lifelong passion of helping others live a healthy and happier lifestyle. I am happy to call the San Francisco Bay Area home after 10 years of moving across our great nation. My family has firmly planted roots here and I just love the beautiful skylines of San Francisco.
Massage therapy has taught me many valuable lessons about myself and life in general. I look forward to sharing my insights with you and I hope they make your day just a little bit brighter.  I want to help you achieve your goal – whether it is life with less tension in your body or spending some time getting away from the day-to-day chaos.
To schedule a massage contact Jennifer: (925) 322-0554