Testimonials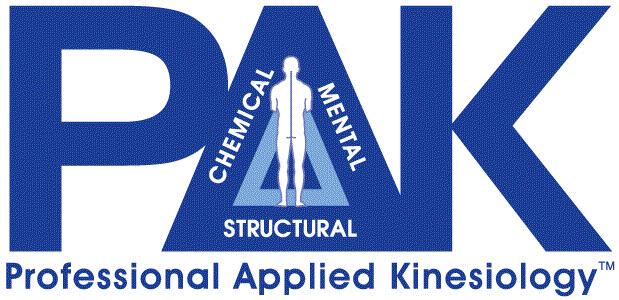 Dr. Huang helped my whole body feel great and function better!
"Dr. Huang treated me for two months or so, during this time my arm, shoulder, neck and back pain that I had improved significantly. He is amazing in his knowledge and skills! I always left feeling better. He gives a lot of helpful info about good nutrition too. He is very supportive and integrated positive affirmations which helped too!"
-Nancy, Homemaker
"Nothing but good things to say about Dr Huang. Here is my story: I was pretty badly injured at work which resulted in me having to take a medical retirement in my late 30's. Over the past few years I have dealt with several doctors, physical therapists, trainers, and more.  I decided to give Dr. Huang a try because my left knee just wouldn't seem to heal. It was tight, sore, and was preventing me from doing basic things like walking down stairs and squatting. He was able to do what all of the others couldn't. He was able to diagnose my exact issues and knew what to do to relieve my pain.  I am now able to work again due in large part to Dr Huang. I wish my schedule would allow me to see him more often, because I always feel so much better after his sessions. "
-Jeff, Retired Police Officer
"Once upon a time, I was a rugged athlete who put my body through the wringer, and it was solely chiropractors who got me well enough to get back in the saddle. I have seen DCs for over twenty-three years, and I've received bodywork from various parts of the world, and I must declare that Dr. James Huang is by far the most skilled practitioner I've experienced — no hyperbole!
When I first went to see Dr. Huang, I had been suffering from extreme burning pain in my shoulder for months. Other practitioners were unable to provide me with any relief.  After just ONE visit, the pain was gone. Over the last several years, I have had major issues with my lower back and neck that kept me from living a full life. I'm too young to be a hermit! Now, thanks to his treatment, I am doing things I never thought I'd be able to do and I'm happier than I've ever been!
His approach is so gentle that I actually let him adjust my neck after not allowing anyone to touch it for thirteen years!  Now my range of motion is incredible, and I wish I had found him much earlier.  Dr. Huang is not like most chiropractors who do a few adjustments then send you on your way; as a very knowledgable applied kinesiologist, he has a thorough, holistic approach to wellness and looks at the triad of health: chemical, mental and structural factors that, when in balance, allow us to  T H R I V E .
I believe Dr. Huang is a natural healer who is doing what he was born to do. One can tell he is motivated by a strong sense of purpose to serve others through facilitating wellness.  He is a catalyst for healing in the best way.  I am so grateful to him and for his care.
I highly recommend Dr. Huang to everyone, whether you are in pain, starting to feel the signs of aging, or are just looking for a steward of general health.  Get in to see him as soon as you can!"
-Cat, Doula
"Dr. Huang basically fixed my whole body when I was in Denver for the weekend. It was amazing! I didn't think my body could feel that much better! Thanks Dr. Huang  "
-Alexis, Professional Freestyle Skiier
Thumbs up to Dr. Huang. I've seen him for a 3 years now. I do alot of sports, I'm a very active person. He's helped me quite a bit. Now, I'm healthy, in shape, and functioning at the best of my ability. Thumbs up to Dr. Huang!
–Bill Hotter, National Champion Brazilian Jujitsu Fighter.
I've been seeing Dr. Huang for a couple years now. He's really helped me with my problems. He has many modalities. He's very thorough and he's very gentle. I really appreciate the work he's done with me. In fact I've recommended him to the rest of me family. His clinic offers a great place to be healthier.
-Charlotte, Teacher
"Dr Huang works wonders!"
-Huffy Hafera, San Francisco Professional Musician

"Dr. Huang is not only a good snowboarder, a good friend, he is also the guy who has magic hands to fix the injuries and let go the pain in a jiffy. Highly recommend his services!"
-Sophia, Computer Programmer
"Thanks to Dr. Huang for fixing my shoulder. I've been playing badminton for a long time and my shoulder hurts very often. The treating process is very gentle and nice.  After the treatment, I also learned how to do simple arm exercise to keep my shoulder healthy. Thanks Dr. Huang"
– Linya, PhD Student
"When I first saw Dr. Huang I had mid-back pain that wouldn't go away. After about three sessions I noticed significant improvement, to this day, I barely notice it at all. I had been to chiropractors before, but what Dr. Huang did for my mid-back pain was like nothing else.
-Rob, Computer Technician
"The first time I met him he adjusted my hip, my wrist and my ribs. I have a flat spot on my right hip from an old motorcycle injury. Prior to meeting Dr. Huang, I broke my left wrist and my right ribs above my liver from two different snowboarding accidents that season. I have to say that Dr. Huang is nothing short of a miracle worker. The adjustments really did help, they always do. I felt much better physically once my bones were back in alignment. It's like he has the touch of God. And his prerogative is simply helping people. He truly cares about the well-being of others. Not only is he very knowledgable about chiropractic methods, but he's also educated in nutrition, acupuncture, and psychology. The interesting thing about the psychology aspect is the relationship between human emotion and stress factors and the role they play in one's overall health. He can tell you more about it himself, he's the expert. I highly recommend consulting with Dr. Huang about any orthopedic injuries you may have acquired in your life, as well as any questions relating to nutrition, anatomy, physiology and acupuncture.
-Jonathan, Professional Snowboarder
"Dr. Huang is fabulous! Great at finding the root issues rather than just treating symptoms. I have received a lot of help from Dr. Huang and would recommend him to anyone!!"
-Rachel, Mrs. Bay Area 2013